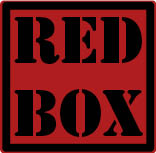 Hot on the heels of the previous release, we are proud to announce release of firmware version 1.6, for the Red Box wireless router and bandwidth optimiser. Please update as soon as possible.

The new firmware files and upgrade instructions can be found here:
New Features:
Increased 3G/4G datacard support
Ability to set APN on 3G/4G datacards
Home page now shows current firewall mode & internet connection in use
Rename interface names (currently limited autodetection of "friendly" names, autodetection of Pilot/FB to follow)
USB printer sharing support
Fixed bug, allowing support for additional ethernet ports via USB devices
Hopefully fixed spurious IMAP compression problems
Added SMTP "submission" (587) port to be automatically compressed
Updated many subsystems software versions, including dns and wifi
Whole bunch of smaller fixups and improvements!
Of course, as usual, feedback appreciated!