Standard and Bundle Plans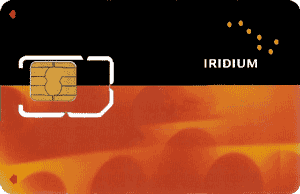 MailASail would recommend that the best value plan is the Allowance 10 paid 12 months in advance, where the line rental works out at only $51.23/month. Any calls outside of allowance are charged at a rate of $1.40/min. The plan comes with an inclusive allowance of 10 minutes and 10 SMS
Please see below for a more detailed outline of call costs. All tariffs are quoted ex VAT
| | | | | | |
| --- | --- | --- | --- | --- | --- |
| Plan | Monthly Fee | Allowance | Contract Min. Duration | $/min | '''$/SMS |
| Allowance 10 | $57.05 | 10 minutes + 10 SMS | 3 Months | $1.40 | $0.11 |
| Allowance 10 | $51.23 | 10 minutes + 10 SMS | 12 Months | $1.40 | $0.11 |
| Allowance 75 | $85.05 | 75 minutes | 3 months | $1.40 | $0.11 |
| Allowance 150 | $113.05 | 150 + unlimitede SMS | 3 months | $1.40 | n/a |
The Allowance 10 12-months plan is paid in advance at the start of the contract. Other plans will be paid in advance for 3 months at the start of the contract
Allowance minutes for the 75 and 150 plans are voice only and otr the 10 plans are voice and data
All plans will be charged pro-rata in the month of activation, in advance and with a full billing month at de-activation. Billing cycles end mid-month, so a 'billing month' runs from the 15th of a month to the 14th of the following month. All contracts are subject to a 30-day de-activation notification period.
Australian Plan
The Australian Plan is designed for use in mainland Australia or up to 200nm offshore, plus New Zealand mainland and up to 12nm offshore (these areas known as 'Territory').
Iridium have set favourable rates for use within these areas so if your intended usage is in and around Australia this may be the plan for you. It is important to note that any calls initiated from outside the designated territory will not be connected.
For a more detailed breakdown of the costs on the Australian Plan, please see below:


| | | | | |
| --- | --- | --- | --- | --- |
| Plan | Monthly Fee | contract minimum duration | $/min Inside Territory | $/SMS |
| Australian Plan | $37.50 | 12 months | 0.67 | $0.40 |
How do I sign up?
To sign up for an Iridium PostPaid airtime contract, please complete the Iridium PostPaid Airtime forms or the Iridium PostPaid Australian Plan forms and return it to us with a piece of evidence of billing address (e.g. utility bill, bank statement, drivers licence) or valid VAT number. We will issue you with a SIM card (£10+VAT), which will be activated once the forms are processed. You will then receive your telephone number.
---
Notes
There is an activation fee of $20 for all of the above plans. This fee will be applied to your first invoice.
All prices are are quoted before VAT. VAT will be applied to all postpay airtime contracts depending on residential address.
Iridium PrePaid Airtime
MailASail also offer prepaid airtime plans. To find out more, please go to our Iridium PrePaid Airtime pages.