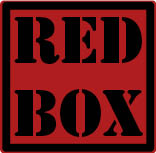 We are proud to announce release of firmware version 1.22, for the Red Box wireless router and bandwidth optimiser. Please update as soon as possible.

The new firmware files and upgrade instructions can be found here:
New Features / Changes:
Support for the weather app "Seaman Pro" in firewall mode 3 - this is available on at least Mac/Windows and offers lovely animations of the weather and German language support
Added TikTok to list of supported social media apps
Resolved a bug that might cause wifi to stop functioning during change of wifi network settings (until rebooted)
Kernel upgrades, big upgrade of internal software used to build system
Support a number of new super high end 4G/LTE cards
Massively lowered (firewall) CPU utilisation under heavy loads (70mbit+)
Upgrade of "bandwidth prioritisation" - will explain more in separate article, but this is about ensuring your Zoom calls don't skip while also downloading heavily (Netflix/Youtube, etc)
Re-introduced printer sharing feature. Yes, you CAN plug-in USB printers and share them around the network. This has worked "forever", but I think we never documented it...