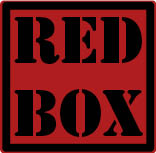 We are proud to announce release of firmware version 1.13, for the Red Box wireless router and bandwidth optimiser. Please update as soon as possible.

The new firmware files and upgrade instructions can be found here:
New Features:
Key new feature is the addition of new firewall profiles to allow through social media chat messaging, in particular WhatsApp, Telegram, Signal and Wickr! This means that with faster satellite systems (Pilot, FleetBroadband, VSAT, etc), it's really possible to use social messaging apps in a cost effective way! See below for more thoughts on this
Also we fixed a long standing bug (but obviously didn't affect many people) if you had certain symbols in your password
The Social Messaging Chat feature offers a revolutionary upgrade in the way customers use their satellite services to keep in touch! Our original case study for this was a yacht doing an Atlantic crossing which setup a structure where they would turn on the satellite system for an hour at a time; those off watch would use WhatsApp to keep in touch with friends on other boats and those at home. Then at the end of the hour they would put the phones away and talk to each other again! It worked exceptionally well and gave a very natural and balanced approach to easily avoid being hermits at sea, enjoy sharing with friends on shore, but also avoiding losing contact with the trip and each other onboard!
We are very excited about this update and we have a prepared a News item here with more info.
and repeated here: