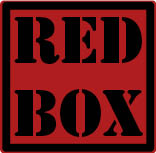 We are proud to announce release of firmware version 1.10, for the Red Box wireless router and bandwidth optimiser. Please update as soon as possible.

The new firmware files and upgrade instructions can be found here:
New Features:
BIG new feature is the ability to switch ALL users to a particular internet connection. So effectively when arrive at port you can switch all crew/guests over to wifi in one hit. This solves two main use cases, a) where you don't want onboard users to even know how to change their internet settings, you can effectively now control all users internet onboard from a single point, and b) making an internet choice for devices such as Apple TV, smart tvs, Kindles and chartplotters, which don't have a built-in browser.
This feature is built in the concept of "groups" of users and this will be fleshed out in future firmware to be more granular and implement more advanced internet routing options
Active and passive tracking of devices on the local network. The device list can be accessed from Settings / Devices & Groups. This list shows a live view of how devices are connected to the internet
Increased 3G/4G datacard support
New captive portal rules with even tighter restrictions against stray packets leaking onto the wrong connection (mainly could happen during PPP device dialup)
Support for *multiple* 3G and satellite devices. eg simultaneously you can have say a French and UK 3G datacard and switch between whichever is more appropriate. Up to 4 of each device is supported
There is potentially support for multiple wifi links to shore... If someone can share a use case why this is useful it will be made available...?
Resolved problems with (Apple in particular) devices dropping wifi connections
Resolved issue that GPS/NMEA sharing might stop on certain combinations of plug/unplug of usb devices
Updated NMEA/GPS sharing to use the IANA allocated port 10110. Also bonjour support automatically announces this port
Support for GPS/AIS devices which internally emulate a "usb modem" type device
More robust updater. If problems occur with an update, simply re-apply the update a second time which should resolve a class of possible update problems
Updated many subsystems software versions, including dns and wifi
Whole bunch of smaller fixups and improvements!
Breaking changes:
The port change for the GPS sharing above means that users with ipads/Android, etc sharing the instrument data need to update the settings to change from port 2000 to port 10110. Note some applications support bonjour support to detect the port (eg NMEARemote) and these applications can be switched to simple autoconfigure by Bonjour to pickup the new port changes (other apps need a manual change in their settings, eg inavx, etc)
Of course, as usual, feedback appreciated!