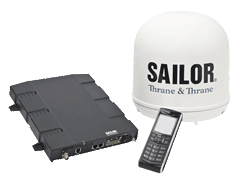 Great news for all Inmarsat Fleet Broadband Small Vessel Plan customers - With immediate effect the previously imposed 32kbps QoS restriction has now been lifted on all Fleetbroadband Small Vessel Plans.
This means that you can now enjoy full speed ahead on your Fleetbroadband 150 / 250 & 500 units.
Find Our complete Inmarsat Fleetbroadband Pricing here.
This announcement is for Inmarsat Fleetbroadband Small Vessel Plan customers only - No other contracts have been altered.
Please contact us if you have any questions or require further information.