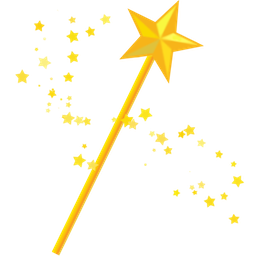 We are making it even EASIER for you to setup your teleport-it email account in your favourite email program!
We now support the "autoconfig" and "autodiscover" standards and 'most' email programs should pull down the email program settings automatically while you are adding the new account.

What does this mean?
| | | |
| --- | --- | --- |
| Mail Program | Supported? | Notes |
| Thunderbird (PC + Mac) | Supported | Simply going through the wizard to add a new mail account, it will automatically pickup the best settings for use over satellite! |
| Apple MacMail (desktop) | Supported | Follow the link below, but beware caveats [1] |
| Apple IOS (phones) | Supported | Follow the link below |
| Outlook (older versions PC + Mac, newer retail versions) | Supported | Simply going through the wizard to add a new mail account, it will automatically pickup the best settings for use over satellite! |
| Outlook (Outlook 2016 Office365 version) | Unsupported | Accidentally/deliberately broken autodiscover. Setup manually as before. [2] |
| Outlook Express/Live Mail | Unchanged | These older mail programs never had any autosetup capability |
Notes: [1] Apple Mac desktop will be completely setup using the link given, BUT: after setup, it currently then tries to automatically increase security to maximum and will change settings back to those which are not optimal for satellite use. See our normal setup instructions to override and get the best settings
[2] Outlook retail versions appear to still work correctly. It appears to be only Outlook Office365 2016 (ie the business versions) that have broken autodiscover capability. Basically if the "add new email account" wizard isn't pulling your settings down automatically then you need to check our instructions and enter things manually.
Apple Mac/IOS setup
Apple for some reason doesn't support any of the normal standards for adding mail accounts and instead you must download a "profile" file from the link below. This profile will autoconfigure your Mac, phone, ipad, etc with the correct settings for teleport-it email. Note you may be prompted to confirm security settings and enter any security passphrase you have set for your phone
Click the link here and enter your details to get an autoconfig profile
Why aren't there better standards for this stuff?
People love standard ways of doing things! Unfortunately all the big companies are locked in a battle to own your devices...
The big fairly open businesses in the world created a standard called "autoconfig" that service providers like ourselves could implement and then mail programs could automatically figure out the correct settings! This is supported by most open source mail programs
Microsoft re-invented something similar called "Autodiscover" for older versions of Outlook. It's quite complex to implement, but we support it. Unfortunately in recent versions of Outlook they have abandoned this standard and implemented something new. At the time of writing they have not documented their new procedure and consequently no mail providers can help their customers to auto-enter the correct mail settings. On the surface this would appear to be a move by Microsoft to bully/encourage users to pick it's own services over competitors...
Apple also goes it's own ways and has no automatic configuration support in the email programs themselves. However, they do have ways to put "profiles" onto your device which in turn configure the email programs (this is the same for both desktop Mac and phones/tablets). We have provided a URL where you can generate such a profile to autoconfigure your device
Summary
Autoconfig for most of the world
Autodiscover for older Microsoft
Downloadable Profiles for Apple
So, where does that leave us? Apple mail technically 'works' but leaves autoconfig turned on, which reverts many settings. Whilst perfect for land use, it will need manual tweaking for email via satellite systems (refer to our support page for more details; http://www.mailasail.com/Support/Teleport-Mail-Setup-Guide)
Microsoft supported the standards until their Outlook 2016 Office365 edition. This latest version seems (accidentally/deliberately) broken if using anything other than Hotmail, so you will need to set up manually as before.