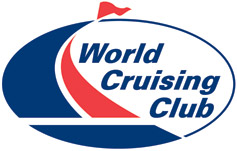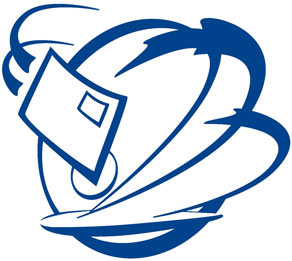 Help Us To Help You
MailASail will be in Las Palmas to support our customers from Tuesday 31st October - Sun 19th Nov 2023.
However; ARC, non ARC boats and ocean rowers all leave to cross the Atlantic at around the same time of the year, so we are extremely busy trying to support all those boats who have discovered that they need support at this late stage.
So PLEASE help us to HELP YOU by allowing us to work efficiently:
Make any airtime orders 100% clear
All requests for help need to be overly specific with lots of information (see below - you can never write too much!)
Remember - we CANNOT see your screen so please be clear about the problems you are experiencing
How To Find Help and Request Support:
Contact Us
phone: +442070432832
WhatsApp: +442070432832
please do NOT message us via social networking platforms
We have a support & documentation section on our website, so you might be able to find what you are looking for online.

For example, you can:
Reading these support pages will normally solve 90% of all problems! Note we have some NEW videos showing how to operate email and Iridium handheld phones with our Red Box routers
---
If you still have questions or need further assistance, please send a clear email to our support team explaining your problem (our phone lines get very busy in the run up to the ARC fleet departures, so please use email initially if possible)
It is really helpful if you can include as much of the following information with your request for support::
Your Name
your teleport-it username (@mailasail.com)
Whether you have a:

trial account
fully subscribed account (priority is given to our current subscribers)

Boat name
Pontoon and berth number (& any tips on your location - it can be surprisingly hard to find boats - please be clear!)
Contact telephone number
Describe your setup:

Satellite phone/system make and model
Mac/PC - Versions of each?
Are you using one of our

Red Box Routers

? (hint: strongly recommended)
How it's wired together
Other notes?

Background to the problem:

What did you do to get this far?
What steps did you take to cause the error?
What was the EXACT error message? (please send screen shots with your email)

Do you wish to arrange for an onsite support visit?
Please Note:
ARC+ boats will be prioritised initially
We will aim to reply to your email as quickly as possibly but please be aware that some replies might come outside of our regular office hours, after 9pm each day (including weekends).
How To Order Airtime:
A) Iridium handheld / GO! prepay airtime
1) You will need one of our SIM cards
To request a SIM in Las Palmas, please complete and email back our

Iridium-Prepaid-Airtime-Agreement.pdf

If you would like us to drop off the SIM at your boat, please also provide:

Your name
Boat name
Pontoon and berth number
Contact telephone number
2) Choose your top-up: Iridium Airtime Options and Prices
3) Email your order (including payment authorisation if applicable) to our sales inbox
All top-ups will be processed on the day they are ordered (EXCLUDING WEEKENDS)
B) Iridium postpay airtime for handheld / GO! / Pilot / Certus AND Inmarsat Fleet One & Fleet Broadband
1) You will need one of our SIM cards
To request a SIM in Las Palmas, please contact the office via

email

so that the correct airtime agreement forms can be sent to you electronically in order to process your activation
If you would like us to drop off the SIM at your boat, please also provide:

Your name
Boat name
Pontoon and berth number
Contact telephone number

All activations require you to complete and sign an airtime agreement and can only be processed during business hours, Monday to Friday ONLY. We cannot guarantee same day activations, so please submit your details in advance
How To Order Satellite Equipment & Spares:


Our engineer will have a limited supply of spares with him in Las Palmas, including:

Antenna & data adaptors for Iridium handheld devices (9505A/9555/9575/GO!)
Serial to USB adaptors
Serial cables
Rental satellite phones (pre-booking required - absolute deadline Friday 27th October)



Contact our office (details above) as soon as possible to see if we can arrange supply in Las Palmas
Other Useful Information:
How to sign up for a teleport-it account: