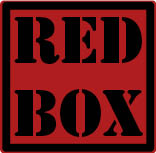 MailASail Satellite Communications are excited to announce the latest release of the RedBox wireless router and satellite phone optimiser!
We have been working tirelessly over the past few months, making improvements to both the functionality and feature set of the RedBox, and are very pleased to announce this new release.

In this latest release you will see a new user interface, full integration of new devices including our Wifi Bat long range wifi booster, and new configurable firewall settings.



The RedBox wireless router is shipping today with ALL of the following features:

Wireless Satellite Phone Connection and Optimisation


Automatic detection and installation of your satellite phone
Integrated mail and web acceleration via teleport-it
Up to 10x faster mail and web
Automatic dialup and hangup
Zero computer configuration
Compatible with most major satellite phones, including: Iridium, Inmarsat IsatPhone Pro, FleetBroadband and VSat


Wireless NMEA Repeater and Multiplexer


Connect multiple NMEA & AIS instruments
Repeat data wirelessly to your iPad or PC
Unlimited 4,800/38,400 inputs
Share data wirelessly with unlimited computers


Shared Long Range WiFi and 3G


Fully compatible with long range Wifi Bat
Crew access to long range hotspots
Connect 3G dongles and share wirelessly


Plus:
Automatic installation of all devices!
Easy to adjust Firewall settings for access control!
Mail and Web acceleration over any connection!
Extremely low power and lightweight!
Plug and play - No software installation required!


RRP only £449+VAT
For orders and enquiries, please email us.