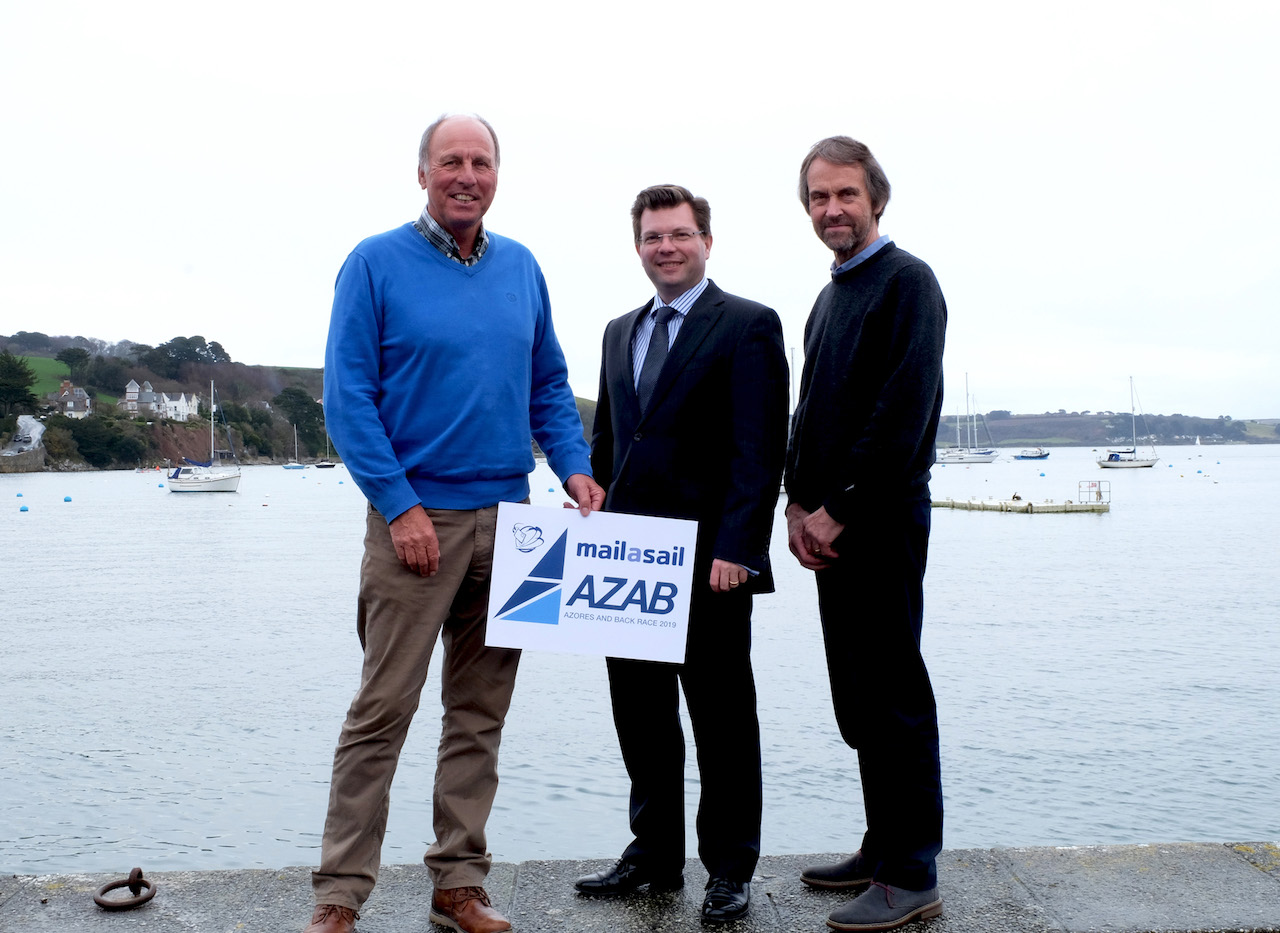 MailASail Announced as Title Sponsor of AZAB 2019
The team at MailASail are hugely proud to announce our sponsorship of the esteemed Azores and Back Race 2019 (#MAZAB19).
The MailASail AZAB 2019 is a challenging international sailing race, testing drive, determination and skills over 2,400 miles of open ocean. Unlike any other international sailing race, the MailASail AZAB is unique in that the race finishes back at start line.
With our expert knowledge of communication at sea, we plan to offer a whole new level of media coverage to the event, allowing friends and family to keep up-to-date with the fleet's latest adventures from the comfort of dry land!
Race. Party. Race home. This is your next big adventure - are you up for the challenge?
The Race
The MAZAB is a challenging 2,400-mile international ocean yacht race, taking place just every four years. The next race will start on the 1st June 2019 from Falmouth.
This thrilling adventure is a must for those wanting to push their sailing boundaries and take on a unique challenge, allowing participants to put both themselves and their boats against some of the greatest sailors of our time.
Open for both single and double-handed crews, the MailASail AZAB Race distance is comparable with a transatlantic one.
Start/Finish
The crew and boats all start in Falmouth, Cornwall where they will set sail direct to Ponta Delgada, capital of the stunning Azores archipelago! Returning back to Falmouth in the second leg, making the MailASail AZAB unique in that you finish the race where you started.
The Azorean stopover is a great chance for crews to celebrate their achievements from leg one, socialise with fellow participants and prepare for the challenge of the return journey.
The Mailasail difference - What we do
MailASail are specialists in coastal and offshore communications including WiFi, 4G and satellite connectivity. The company also supplies specialist communications equipment, including a range of Iridium satellite phones, commonly used offshore to enable easy communication.
MailASail will be assisting with improving communication systems for all participants of the race, including facilitating on-board blog posts and updates. This means that following the race will be even more exciting for participants and spectators alike. This will enable crews to share the highs and lows of their journey with their shore-side audience, as well as communicate with the race committee to find out how they are faring against their fellow competitors.
This level of communication has not been used to such an extent in previous races, and looks set to bring a whole new dimension to the 2019 event.
Soundbite
MailASail AZAB Race Director Ian Munday said, "Having MailASail on board for AZAB 2019 is wonderful news. We are looking forward to working with this innovative company and building a lasting relationship with them".
MailASail Director Ed Wildgoose said, "We are proud to be associated with such an esteemed yachting race and hope to become long-term supporters".
History
The organisation behind the MailASail AZAB is the Royal Cornwall Yacht Club (RCYC). Founded in 1871, the RCYC is one of the pre-eminent clubs in the UK. Based on the waterfront in Falmouth, one of the world's largest natural harbours, its home waters are the Carrick Roads and the uncluttered Falmouth Bay.
The club is famous for having produced a number of around the world, transatlantic, and Olympic yachtsmen/women, as well as Olympic coaches and race officers. It has a global membership and organises events and regattas for all classes of keelboat from small Day Boats to giant J-Class yachts.
To find out more about the AZAB, and to secure your place, visit