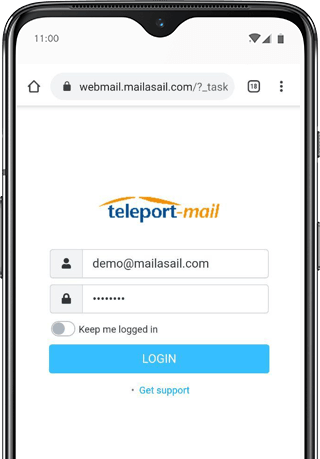 We've been working hard to enhance the features of our webmail during lockdown and have recently released another major update. Perhaps you've even already spotted the changes to our webmail? We are thrilled with the latest changes and think you will be too!
Ease of use remains our number one priority - the team at MailASail also use this new functionality and have been really pleased with the end result.

So what is webmail?
Many of you may be used to configuring an app or a desktop program to read their emails. For example, on your iPhone you might configure the 'Mail' app with your email details. Or, on a Windows computer, you might setup 'Outlook' and read your emails there.
However, sometimes you are on a different computer or device and you just want to quickly get access to your emails without having to configure stuff. This way of working is often suitable as a full time replacement for a desktop program - examples of this would be anyone who uses Google's 'Gmail' through their web browser!
MailASail's webmail service
With these latest enhancements and our previous upgrades in 2019, our webmail is a viable, full time replacement for your desktop mail client. In particular it now works really well on mobile phones/tablets, so often there is no need to setup your email app on your phone.
Fantastic new features include:
cool new theme & layout, making it easier to use on your mobile phone and/or tablet
'keep me logged in' button to keep your session active
new spam button to easily mark spam messages and help train our spam filters
new labels to mark messages as 'important' or 'to do'
multiple languages are supported (in settings/user interface)
filter and search functionality have been updated and improved
send and receive vCards (electronic business cards / contacts files)
Try it today!
The new upgrade is easy to access from any device and super simple to use, so why not sign in now and give it a try?