Total OnBoard Integration.
The smart, compact wireless router integrating satellite communications, 3G cellular and WiFi connectivity.

The Red Box provides a unified onboard communications platform featuring least cost routing, wireless NMEA instrument data, firewall, enhanced GPS tracking and crew email & web optimisation.


Please note that the Red Box (mini) is now out of stock. We have introduced a brand new range of Red Box PRO routers (the Red Box PRO Marine and the Red Box PRO Ultra) which build on the existing Red Box functionality, adding both integral 4G/LTE and/or long range WiFi.
Please contact us for further details
Tell me more about Red Box PRO routers
---
Powered by:

Multiple Benefits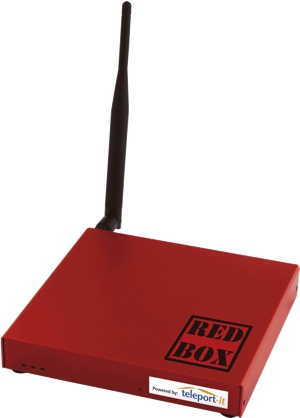 Simple Installation
The Red Box eliminates the normal manual Internet configuration headaches and reduces support costs by offering a straightforward and intuitive user interface, with no software installation required.
High Speed Data Compression
Through the innovative and well established teleport-mail and teleport-proxy services, the Red Box provides data transfer rates up to 10x faster than standard rates, allowing for lower user costs and encouraging increased usage through all connections, including satellite.
Wireless NMEA Instruments
The Red Box can receive and broadcast NMEA data feeds both wired and wirelessly to local computers and mobile devices.
Everything Wireless
Email and surf wirelessly, by using the Red Box as the onboard WiFi Hotspot. Utilise 3G, WiFi, satellite broadband and satellite dial-up for uninterrupted wireless Internet worldwide.
GPS Tracking
Maintain an electronic record of vessel positions via the Red Box's inbuilt GPS tracking system. Integrate positions into the teleport-blog application and manage and monitor fleets.


---
Compatibility
The Red Box is fully compatible with a wide range of products and most satellite service providers, including: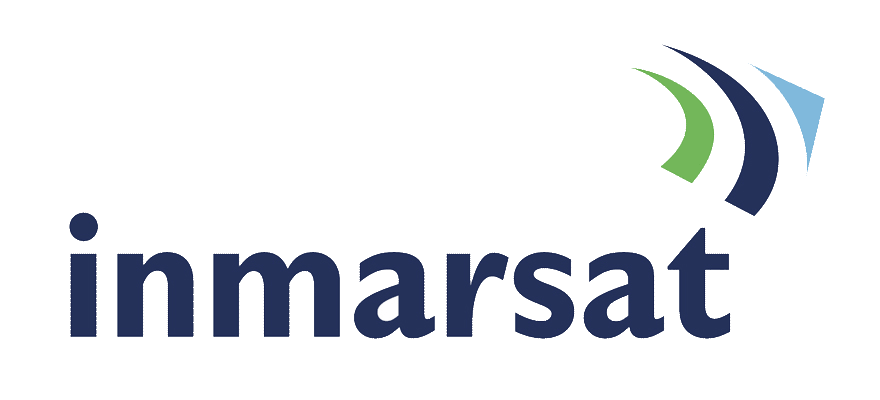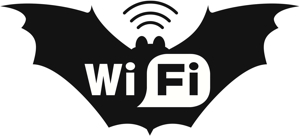 ---
Expansive Feature Set
Automatic Satellite Phone Installation
Simply connect almost any satellite phone to the Red Box and it will be automatically detected, configured and made available for use, with no further interaction from the user.
Easy to Connect
The Red Box has a unique, simple user interface, allowing easy access from multiple users on different types of mobile or wired device. Access the Internet, send and receive emails, update social profiles and get weather forecasts fast, reliably and anywhere in the world, from any Internet enabled device.
Content Filtering & Access Control Policy
Full administrative control over what Internet data can be accessed through the Red Box. Individual user accounts allow accurate control over access and per user/per device access policies.
Firewall
The Red Box uses the teleport-firewall to restrict web access and lock down the computer to optimise data speeds and traffic, lowering the risk of overspend.
---
Integrated With

Email up to 10x faster via satellite in an easy to use format. Spam and virus filtering plus smart automatic attachment blocking enables stress free emailing on the move.

The ultimate web proxy for fast, cost effective web browsing. The teleport-proxy recompresses images and compacts HTML web pages to achieve up to 5x faster web browsing capabilities over low bandwidth connections.

Individual or group travel blogs that can be updated via satellite or other Internet connections. Integrate photos, GPS position tracking and personalise the layout of each post. Group teleport-blogs for large events or races are available.

Global weather forecasts straight to your inbox. Many formats available, including GRIB and Synoptic Charts. Perfect for easy access via satellite Internet.
---
Specifications
Weight: 450g
Power: 3-4W
Power Input: 7-20V DC
Dimensions: 318 x 307 x 28 mm
Storage Capacity: 4GB (expandable)
Compatibility: Iridium 9500-9575, 9522P & OpenPort, Inmarsat Fleetbroadband, Isatphone Pro, Thuraya XT, VSat, 3G Cellular & Wifi

Interfaces:
2 x USB
3 x LAN
1 x Wireless antenna connector
1 x DC Power In

Connectivity: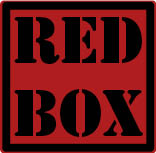 Internet:
2 x LAN
4 x USB 3G Modem
4 x USB Sat Phone
Local:
1 x LAN
1 x WiFi: (Std) 802.11bg 2.4Ghz (Optional High Power 200mW)