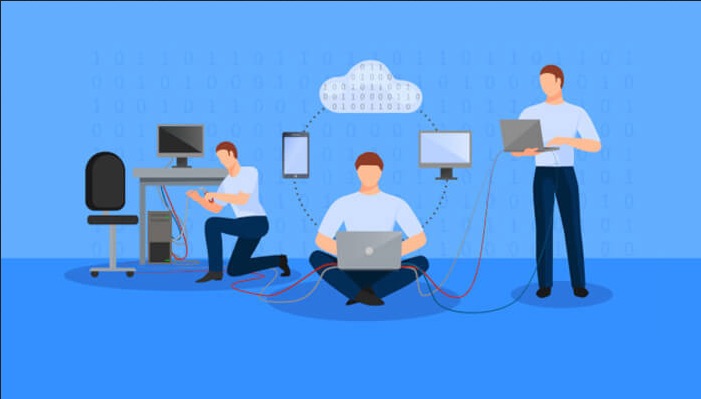 Are you wanting to get more out of your satellite (as well as Wifi and 4G/3G) communications? Would you like to learn more about 'how it all works?'
If so, have a look below for our list of value added services;
Gold package
What will be achieved
This is a highly bespoke service that aims for total customer satisfaction in which we start by coming to your boat! Including all of what the silver package below offers (Explanation, set-up, training, tips and advice, airtime, summary) but with the benefit of having one of our engineers live, present with you through the whole process. With this, you will receive our full support for the entire duration of your travels! Accomplished via;
Email
Phone
Remote Hands. (with good Wi-Fi or 4G connection, remote controlling user's PC or Mac)
Cost/Time
A subscription based service broken down into 2:
One off visit and training session = £349.00+VAT + Factored in travelling cost and accommodation. (minimum of 3 hours depending on individual customer)
On-going full support within office hours, utilising ALL of our services above. (Pre-arranged appointments) £999.00+VAT per year.
Silver package
What will be achieved
We offer a one-off comprehensive training package, in which a member of our team will go through the A-Z of your Satellite communications. In this case all of the features that your Sat comms system has to offer, including;
1. Voice communications.
2. All aspects of data communications including; Highly compressed and optimised emailing, Blogging (if you wish) as well as GRIB file retrieval. (Global Weather)
In addition, The training session will include fine tuning your communications to ensure you are getting the best usage from the hardware as well as keeping the operational and airtime costs as low as possible. Offering tips and tricks and clever 'workarounds' so that you are using the systems efficiently, not running up an unnecessary bill.
Comprehensive RedBox training will also be covered and how it networks with all other comms (Satellite, 4G/3G and Wi-Fi) together effortlessly. The above will be conducted using our airtime so you will not need to spend a penny on practising whilst in training. The value of this can potentially be worth several hundreds of dollars alone!
Location
At our office in South West London. Halfway in between Heathrow and Gatwick airport, with local train stations walking distance away.
Alternatively, if the logistics are too difficult to get to us, we can offer a 'remote training' session where we will utilise remote control software to achieve this (TeamViewer). All that is required is a fast broadband or 4G internet connection.
Satisfaction guaranteed
We pride ourselves on expert tuition and advice, so we will endeavour to leave you completely 'clued up' with the above, not allowing you to leave until you are totally happy but most importantly, confident with using all of your Comms.
Time/Cost
Half day training sessions usually last 3 hours, sometimes more depending on individual customer. £349.00+VAT
Refresher sessions
Although not usually needed, if the customer requires further tuition or assistance with set ups we will also be available for on going support at pre-arranged times. £80.00+VAT p/h
After sales and support promise
Whilst we recommend utilising one of the above highly popular services, we realise that not all customers are in a position to do so. When you purchase from us, you automatically receive access to our;
Online library
Email support covering very basic aspects of set up and operation.
Availability
Our office hours are Mon - Fri 9am-5pm. Occasionally, we DO read and respond to emails out of hours!
Cost

FREE
Course feedback:
''Very professional and friendly staff which makes for a great learning environment".
''Expert, detailed tuition, we've learned so much!''.
''Really enjoyed the course. Great Trainer!".
''Totally put my mind at ease. Now I can operate my sat comms and enjoy it".