Musings of an Engineering Consultant - Communication Systems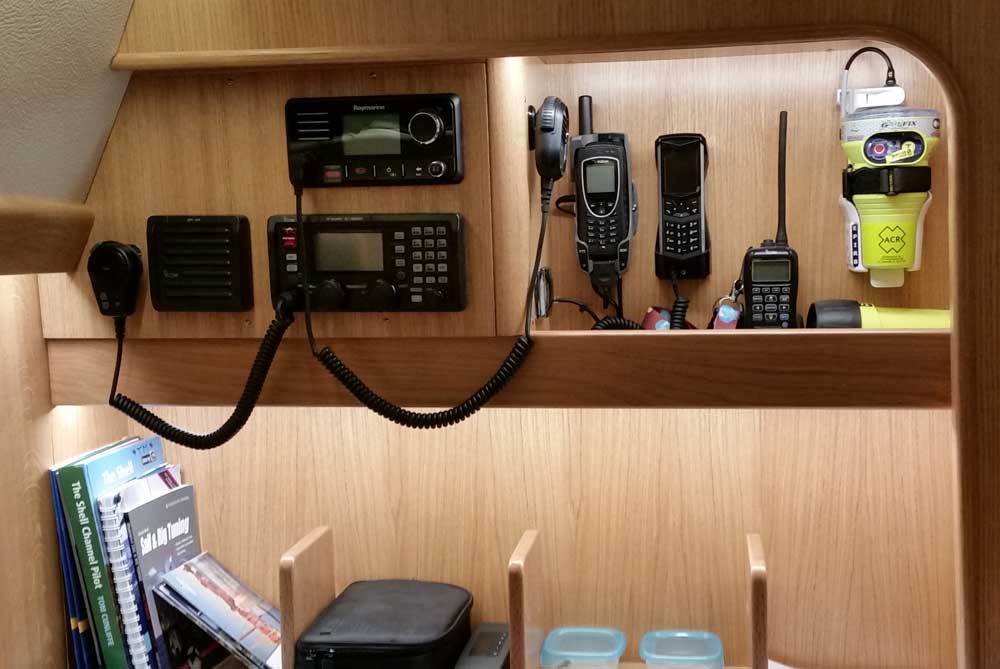 Background
From a professional perspective, my background is entirely engineering focused, having worked telecoms and specifically in satellite communications since 1995, initially at Chronos Technology and following our MBO in 2004 as Technical Director at Wireless Innovation, until I was fortunate enough to be able to exit and retire in 2018.
Both businesses focused specifically on low data rate satellite communications and I have actually worked with Iridium as a partner since 1999 (when they were actually still in chapter 11 and trying to put their original 9500 data module together) and in the mid 2010's we were actually their largest data partner in Europe. Obviously in that time we also worked with most of the other LEO and VSAT operators.
So I have the benefit of knowing most of these networks pretty intimately from the inside, from a technical and operational as well as product perspective. I would also describe myself as more IT Systems & Networking literate than most as well as being a fairly poor but enthusiastic software developer on the side - Which overall probably means I am both the best and worst customer...
From a sailing perspective, my wife and I have been sailing around 10 years, done three Atlantic crossings as well as RORC Offshore racing and I am now a Commercially Endorsed Yachtmaster Ocean and until COVID put a stop to sailing activities last year, I was working (freelance) with the Tall Ships Youth Trust on their Challenger 72 yachts, delivering both core youth development and adult offshore voyages (something I intend to continue as soon as we can begin youth sailing activities again).
When I retired in 2018 my wife and I took the plunge and ordered our first yacht, a Hallberg Rassy 44 which we have called Tam Lin, with a plan to do a circumnavigation with the ARC/World ARC and despite our plans being delay by 12 months due to COVID, we now plan to complete the ARC in 2021.



What communication equipment did you have onboard?
I am fortunate enough to have done three Atlantic crossings on other peoples boats prior to putting together a solution for my own boat, which provided a masterclass on what works and more importantly what doesn't and I am also in the unusual position that I have actually worked with clients for many years to optimize data transmission via low speed satellite links, so I have managed to learn most of the tricks in the book, for getting the most out of them for the least cost!
On my first Atlantic crossing in 2014, we were equipped with an Iridium 9575 phone handset (with a pushpit mounted AD510 external antenna), connected to the boats Navigation/Communications PC via a Redbox. Although we successfully tested this setup prior to departure, we did hit problems once we were offshore and using the system in anger as our weather routing partner sent us daily Emails with attachments that were simply to large to download via the Iridium setup, causing the Email software on the PC to timeout and fail to send/receive our Emails. Once this was resolved (by essentially asking them to simply send us a text summary and GRIB files) and having the Email backlog deleted, the system then worked fine.
On another crossing we had an elderly T&T SC4000 system installed on the vessel, connected via a 3 wire RS-232 connection to the vessels communications PC which ran Outlook as a mail client and used a local Email server application along with compression software from their airtime provider to send/receive Emails - We had numerous issues with the SC4000 which eventually led to me removing the SIM and placing in my own personal Iridium Extreme handset and using that along with a portable magnetic mount antenna to send Emails and again we also suffered with no inbound screening on messages which led to the Email system effectively being jammed stopping anything being downloaded until the large message had been received (which took onwards of an hour given due to the file size). Overall the system was complex to use and unreliable and expensive to operate due to length of calls needed to download Emails which were ultimately irrelevant!
On the ARC in 2018, I was fortunate to be on a Oyster 45 equipped with a FleetOne (Global SIM) and a Redport Optimiser, to which we wirelessly connected both the yachts laptop and also a couple of iPads - Overall the system worked well in terms of us sending daily Email updates and a few small pictures outbound and pulling down daily weather and status reports from the ARC Office as well as grib files for weather planning. The downside was the need to use their proprietary Email client on the devices..... In fact the biggest headache was using the system in the marinas before departure and after arrival, where WiFi was available but we had to take our devices ashore to connect to it and due to the number of people using the WiFi service, it often became more effective to tether phones and rely on 3/4G...



So what did I learn from the above experiences?
Well firstly, simply connecting a satellite phone to a laptop and expecting everything to 'just work' is wholly unrealistic...
People generally have unreasonable expectations of what the technology selected can actually deliver - particularly if you go down the Iridium route.
You need more than just a satellite terminal - Specifically you need a local firewall system and you need a dedicated Email account with server side message filtering.



The system needs to be easy to use!
As a more general point, I would also argue that in general people are used to high speed data and low costs (i.e. Wifi/4G) and therefore need to be educated about the size of data they are attempting to send/receive - for example the difference between sending a word document and a plain text Email or a Screen grab vs a GIRB file.
In a similar manner using WhatsApp or other messaging apps typically use large amounts of data in the background and in a similar manner calling via Skype/Teams/WhatsApp etc may be free on Wifi - but not when its the boats WiFi backhauling via satellite... (Apologies if this sounds like a bit of a rant, but I spent half my life trying to explain this to otherwise clever engineers!)



So what did I deploy then?
Well, firstly I had to think about our use case - Not just when we are offshore, but also more generally:
So we wanted a single network that allows us to access everything - i.e. we just have a single WiFi network onboard that connects everything from media to navigation and instruments.
We wanted to be able to connect to WiFi or 4G when its available.
When we are offshore we want to be able to download send/receive Emails and send (small) photos out to friends/family.
We need to be able to download weather data, GRIB files etc.
In emergencies, we want to be able send whatever photos/video or indeed download whatever information is needed to resolve the problem.
So starting with the satellite side, this essentially meant that my Iridium 9575 phone was not going to be up to the job - so when we deployed our systems in 2019 the only sensible alternative was Inmarsat and from a cost perspective, FleetOne along with a Coastal SIM and a second Global SIM to activate on demand.
I would note that if I was making the decision now, I would probably look very closely at a Certus Terminal - however I would need to be convinced they work substantially better than OpenPort and that Iridium have improved their overall network availability (I mean the ground infrastructure which is what really plagued them previously).
In terms of the firewall - I looked very closely at deploying my own solution using IP tables running on a Raspberry Pi or using OpenWRT, however neither of those solutions are 'productised' or indeed easy to use (unless you are somewhat of a nerd), the Redbox on other hand does exactly this.
I fitted a WiFi-Bat with a remote antenna, primarily as it was cost effective and is fully integrated with the Redbox.
For cellular/mobile data, I simply tether my phone or iPad to the Redbox (both of which have an unlimited roaming data plan).
The final part of the jigsaw is the Email account (and more importantly, the server side message control and filtering), I have a dedicated MailASail Email account for the boat - which is not used for anything else, this gives me the control I know I need over inbound messaging.
I should also add, that I do still have my Iridium 9575 handheld phone, I always carry this when working on other boats (Tall Ships for example) and it will be used as a 'grab and go' phone on Tam Lin.



How easy was it to install?
I did the entire IT and communications systems installation myself (and that also included the SSB radio systems) - However that said, I had all the required tools and most of the materials available in my garage at home and I have plenty of experience in RF cabling & terminations, networking etc....
I would also say that I have installed the systems to the levels/standards that I am happy with (which I would suggest it substantially higher than most marine installers seem to deliver), I have seen far to many 'new' installations where connectors are not properly waterproofed, nothing is labelled, boxes are simply in the floor of a locker/cupboard, RF cables are not routed with their bend radius in mind and so forth.
It is important to mention the in-rush current requirements of the FleetOne - It can draw very high current loads for a very short period on power on (up to 20A from memory) and also it can draw a lot of power in big seas where it working to stay aligned, so needs to be cabled and fused accordingly.
The biggest issue I have had with the entire system was a seeming incompatibility between the WiFibat and Actisense NGW-1, until I fitted a USB3 hub and connected them both via this device, one or the other (typically the WiFibat) would regularly stop communicating with the Redbox - I very much doubt this would have been fixed by an installer and if I had been less technical, this would have left me very unhappy with the system as a whole (instead the engineer in me approached it as a challenge)..
And yes, I know the Iridium antenna is too close to the FleetOne, however the top section of the mounting was made by Hallberg Rassy at the time of build and I couldn't change it at the point of delivery! - But it does seem to work, I just make sure the FleetOne is powered off, if I make a call via the Iridium...



When is the optimal time to get the equipment fitted?
As soon as possible - this should be considered as essential fit before you leave your home port! You must properly test these systems and be comfortable in their operation, when help is easily at hand, when you have good cellular coverage to call for assistance if you need it and resolve any problems in a relaxed manner. The satellite communication system is not like an EPIRB which is a stand alone system that you buy, stick in its holder on the bulkhead and hope you never have to use - Your own setup will be bespoke in terms of the satellite device, the PC/Laptop/Tablet you will connect with, the software used for weather & Emails etc - Therefore it needs to be tested and integrated properly, which can take time, just think about how much time you waste making your PC or tablet do what you want it to do at home, never mind on a boat...



How do I use it?
I use the system daily when I am on the boat, that is simple answer - It forms the basis of our onboard network, all of our devices are connected via WiFi/Ethernet using the Redbox as the gateway. It means all my devices can access NEMA traffic to display instrument data and AIS contacts (using Navionics on Phone/Tablets and QTVLM on my NAV PC) as well as selected devices accessing the Internet subject to selective firewalling via the Redbox.
I tend to leave a script running in the background on my Nav PC, which automatically detects if we are connected to 'BT WiFi' and automatically logs me when in range (which works surprisingly well in both Marinas and Anchorages) and otherwise I tend to connect via 3G/4G via a tethered iPad.
If I am outside WiFi/Cellular coverage, I keep the FleetOne powered on and will connect twice a day (morning and evening) to send/receive essential Emails (i.e. those using the MailASail Account) as well as weather forecasts.
NB - For weather forecasts, depending on location, I either rely on a my own script running on a shore side server which pulls down and Emails a plain text version of the Inshore Waters and/or Shipping forecast from the Met Office or outside that region, using the MailASail Weather responder to provide GRIB files (which I then store in a shared location on the Nav PC so they can be accessed via multiple devices/applications).
To manage data usage whilst connecting via satellite, I tend to operate in the following manner:
From the Nav PC, set Redbox to the FleetOne Uplink Connection and enable 'Teleport Email Only' mode for this device only
Start a new context from the handset of the FleetOne
Send & Receive Emails as required
Review the Emails received, send replies as required
Close the connection via the Handset
I don't then generally disable the Redbox Firewall settings, since it then keeps everything nicely tied down until we reach WiFi/4G again!
It is also worth mentioning that I make a point of testing the setup at least once a month - on the FleetOne regional plan, I have 10MB and 10Mins inclusive each month, so I use them - its worth connecting via the satellite link regularly as it proves all systems are working as you expect and you are only using data you have already paid for!
I do also use the voice connection surprisingly regularly, when you are running around the coast, you want to speak to a marina and only have 1 bar of signal on your phone.
I also keep the Iridium phone on and charged, however I only tend to test this by calling out once in a while.



Other Comments about Usage
What I would really like to find/create is a daily plain text news service, that gives me the general headlines and a bit of background, plus sports scores (well rugby & cricket) - I keep looking at writing something, but have not got around to it as yet....
More practically, in regard to the Iridium phone - I have actually had to use this in a situation during the Fastnet race, when we snapped our steering gear in the middle of the Irish Sea - We needed to call the race office to let them know we were ok and were heading back using our emergency steering system.



Why did I choose to go with MailASail.....
Well I worked in this space and have known you guys a long time and I would suggest that you are the only company I know of that actually understand the requirements of this market and how to properly optimise the communications solutions needed in this space! This only comes from a understanding of the data they want to send/receive and the environment they are actually going to use the equipment within.
In the Redbox and Teleport Email services, you have delivered the optimization needed to make the clients communications system work in a simple manner, without them needing to become a satellite engineer or indeed IT specialist.
Of course value for money is important to every customer (and we all know that buying online from an internet marketplace or 'box shifter'), however many people do not realise at day one, the most valuable component of their communications system is actually the support they receive from that provider down the line and that is something that I have yet to see a large company or internet based provider deliver successfully.
Photos and System Diagram